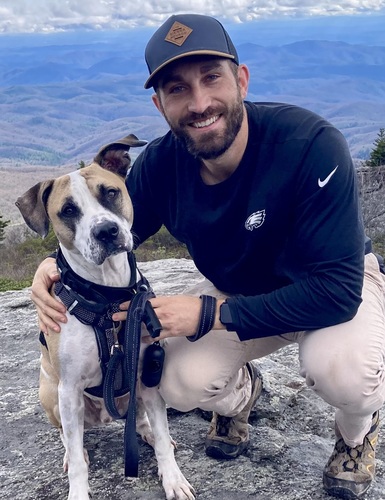 Dr. Joe is a Board-Certified Clinical Specialist in Orthopedic Physical Therapy (OCS) and completed his Orthopedic Residency through Evidence In Motion in 2018. Prior to that, he received his Bachelor's in Biology from SUNY Oneonta in 2015, where he also became a personal trainer, before going on to graduate from SUNY Upstate Medical University with his Doctorate of Physical Therapy in 2017.
Joe employs a wide variety of techniques with his patients based on their individual needs. He incorporates: Dry Needling - Joint Mobilizations - Cupping - Massage (Manual, Tool Assisted, Percussion Massager) - Corrective Exercise - Etc
He also emphasizes a holistic approach that incorporates nutrition, stress management, sleep science, regular exercise, and pain education to create massive improvements in quality of life beyond just your injury or pain!
Joe has been an athlete throughout his life, playing primarily baseball and soccer. He also has experience bodybuilding, obstacle racing, competitive running, competing in power lifting (Joe won the 74kg weight class at the USAPL NC State Championship in 2019), and, currently, as a CrossFit athlete.
Outside of work, Joe enjoys spending time with his wife and dog, watching a good Netflix series, drinking a nice craft beer/bourbon, and traveling to new places!